About us
A little bit of history
We are breeders of beautiful, huge "domestic tigers" - Maine Coon cats. We are both longterm cat fans and lovers. We took care of our first cat long ago, while we were back in the school and were sharing flat with our friends. Due to our friend's business trip, we took care of hers kitty. "One week" quickly became over two months. In the end it was really hard to say goodbye, for both us and the kitty.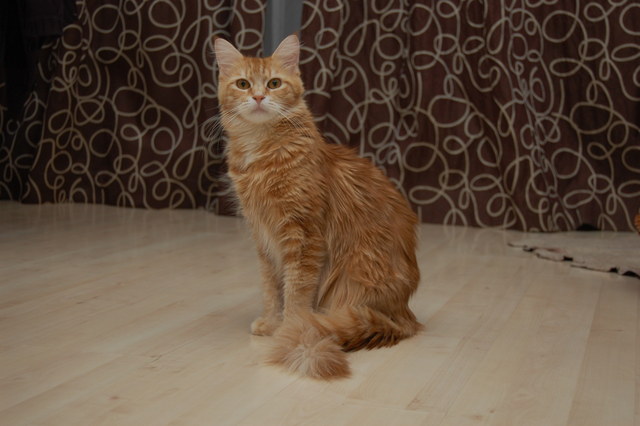 When we moved in together at the beginning of 2008, we firmy decided to share our lives with a cat. It wasn't hard at all to decide which breed we want to pick. No other cats did so stunning and overwhelming impression on us, as huge, beautiful, caml and intelligent Maine Coons. Thanks to Ewa Tarczynska from Perfect*PL cattery, we got our first, beautiful red female Matylda. She quickly became the householder, but she let us to stay with her in the flat.
As the time passed, while having a pedigree cat we were more and more involed in everything related to the breed, cat shows and everything else related to cats. At the point we there was a time to neuter our kitty, we decided to try ourself as the cat breeders. Soon after, with invaluable help and patience from Ewa (Matylda's breeder) our first litter came to life.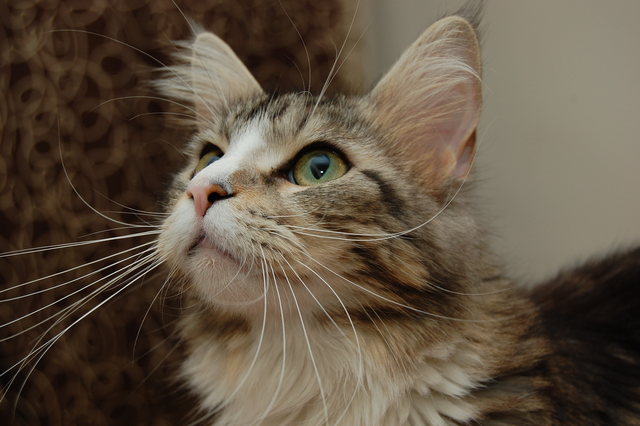 In the meantime we found another kitty for the cattery - Pola from Bogusia Zelman (Cooni-Gaj*PL). It all went pretty quick from there. We breed next litters. Few months after Pola we welcomed our boy Agostino and two more girls - Weronika and Elza.
About us
We treat kittens and cats as members of our family. We always feed them with high quality cat food and prepare some extra meals with raw meat, vitamins, cat milk or other feline delicacy. Every day we take care of their coat and general hygiene. We put a lot of love and time in our cats - since Maine Coons are prone to fun and games all the time. Our cats and kittens are very comfortable and eager to play around humans.
Becuase our cats and kittens are all the time around us, they are well soialized and have no problems to adopt to new environment in new homes. It is beeing constantly confirmed by new owners of our pets. We have also got a lot of signals, that kittens have no problems in places inhabitated by other animals already (like cats, dogs, rabbits and others)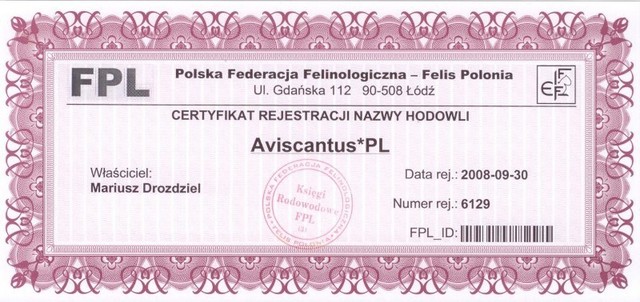 We pay a lot of attention to our cat's health and developement. Our cats and kittens are under constant care of professional vets. Worming, vaccination and general checks are done on regular basis on-site at our cattery. Pregnancies of our girls are carried out by a high qualificated and well known gynecologist, dr Piotr Jurka. On daily basis he is a tutor on SGGW University and runs the vet clinic Ginvet in Warszawa, Ochota.
Our kittens leave our cattery with full documentation (pedigree, health book), they are vaccinated and wormed twice. Every kitten is provided with rich layette.
We always try to maintain good relation with new owners of our kittens. In case of doubts we are always there to help out. If you would like to know more about us, our cats or cattery, please don't hesitate do contact us either by phone, mail or the contact from. All the nessecery data are available on the contact page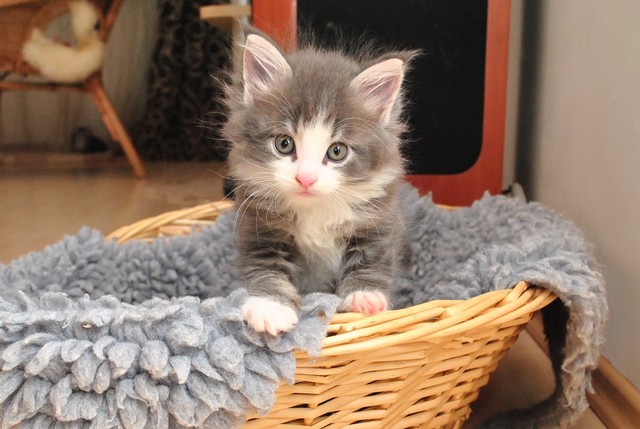 Our cattery is registered in FIFe. Wa are members of Dream's Cat Club, which is part of Felis Polonia organization.